Inbox Dollars is a survey membership website where members are paid pennies to complete surveys, open emails, and shop. Inbox Dollars isn't a website about making money. It's a mechanism for capturing and exploiting an audience for endless advertising.
Name of Product: Inbox Dollars
Website: inboxdollars.com
Price: Free to Join.
Owner: Daren Cotter, Cotter Enterprises.
Opinion: Not Recommended.
Inbox Dollars Review.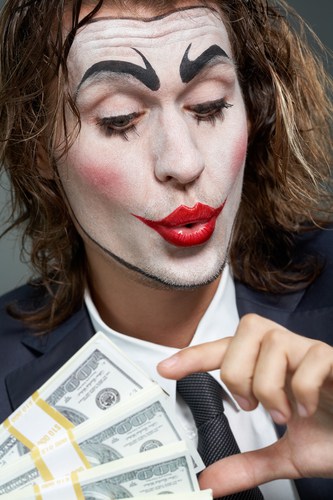 Inbox Dollars is a survey membership website where members are paid pennies to complete surveys, read email advertisements and shop. Each task usually pays a few pennies, although there are a few tasks that pay dollars. Shopping pays the most. With shopping, you're being paid to spend money, which when you think about it, doesn't make sense.
Inbox Dollars scam?
Inbox Dollars has an online reputation for not paying. Also, after completing the surveys, you will begin to receive waves of spam in your inbox. Inbox Dollars has very little to do with dollars. It usually only pays pennies. Many people complain of never being paid anything.
Here's a gem excerpted directly from Inbox Dollars terms of service:
 "InboxDollars® makes no guarantee that Members will receive credit for completing an Offer." Inbox Dollars, TOS, Chapter V Earning Activities, paragraph 3.
You can read the full Inbox Dollars terms of service here.
Inbox Dollars is not what it appears to be.
In reality, Inbox Dollars lures people in with promises to pay them for each advertising link they review. Initially, they pay a few cents for viewing a sponsored ad. However, soon afterward, Inbox Dollars begins introducing additional ads that are not paid and invite you to review them. You get paid nothing for these.
You will also receive surveys to fill out. These pay about fifty cents and take half an hour to an hour to complete. In other words, you get paid less than a dollar an hour!
Many people have complained that they have completed surveys with Inbox Dollars only to be told they do not qualify and will not be paid.
It Will Take Forever to Earn Money with Inbox Dollars.
Before you actually get the money, you must accrue a minimum of $30. This could literally take years and appears to be impossible for most people. There are many complaints online about Inbox Dollars never allowing members to reach this threshold.
Another thing to keep in mind, many of the activities Inbox Dollars pays pennies for Inbox Dollars is paid $10, $50 or more on by their advertisers. They give you pennies. They get ten bucks or more. It hardly seems fair.
Inbox Dollars isn't really a website about making money. It's a mechanism for capturing and exploiting an audience for endless advertising.
The promise of easily earning dollars is like the bit of cheese in a mouse trap. If you nibble, they make money. If you bite, they make more money. If you spend hours of your life filling out surveys, they make even more money and sell your email and personal information to spammers. At every level, they win, you lose. The best you can hope for is a few pennies for your effort.
Inbox Dollars Tips: It's Just Not Worth It.
Reading emails seems innocent enough, although these emails are just ads. But, honestly, it will take you years to earn the $30 payout. Don't you have better things to do with your time?
And, it is possible, that just before you reach the payout threshold, Inbox Dollars will terminate your account, preventing you from continuing or otherwise make it impossible to reach the threshold and be paid.
After all, they are holding all the strings. You are playing their game.
InBox Dollars and the BBB.
The company that owns Inbox Dollars is Cotter Enterprises, which is owned by Daren Cotter. Cotter Enterprises has an A+ Rating with the Better Business Bureau although there have been 48 complaints in the past three years.
Nearly all of these complaints are about not getting paid or not getting credit for doing an online survey or task. It appears from reading the complaints that Inbox Dollars makes it so difficult for a person to prove their case that they give up.
When the complainant gives up, the BBB closes the case. This would explain why Inbox Dollars has an A+ rating in spite of all the complaints. You can read all of the complaints recorded against Inbox Dollars at BBB.
Inbox Dollars Terms of Service.
"The large print giveth and the small print taketh away."
Inbox Dollars Terms of Service is very long, but includes such gems as members agree to geo-tracking, that means that in some cases, Inbox Dollars advertising will track your location and share this information with their advertisers. See Inbox Dollars Terms of Service, Chapter V Cash Earning Activities, paragraph 2.
Also, Inbox Dollars can close your account and not pay you if you have been inactive for ten days or more. If you have been inactive for six months or more they will close your account permanently and never pay you. In other words, if they don't want to pay you, Inbox Dollars can just prevent you from being active.
And, according to the Terms of Service, Inbox Dollars can change the rules anytime they want.
The Devil is in the details. You can read the full Inbox Dollars terms of service here.
Online Complaints.
Here's an Inbox Dollars review that succinctly sums up the complaints against them.
"I was a customer for a while, but recently when I went to request a check they closed my account… finally I got them to reopen it, then they closed it AGAIN as they simply do not want to pay up!!
They are thieves & immoral fraudsters, plain & simple… hiding behind a TOS that they selectively enforce makes them more frauds than thieves I guess!" Am Bhar.
(source: https://www.trustpilot.com/review/www.inboxdollars.com)
The Last Word.
At best, Inbox Dollars looks like a waste of time. If you do manage actually to earn the minimum $30 payout, it will take you months, if not years, to get there. And along the way, you will have compromised your privacy and exposed
your email account to spammers.
Even the people who sing the praises of Inbox Dollars only make pennies for their time. You are worth so much more than that.
If you really want to make money online, you can, you just need a few new skills. You can get started for free. To learn more, please read my article How to Really Make Money Online and Never Get Scammed.
I'm here for you,