Deadbeat Super Affiliate claims you can sleepwalk into making $3,000 a month. Dan Brock, the creator of the Deadbeat Super Affiliate training, says you can. Not only that, he claims to have made over $11,000 in one month with his system. However, like so many programs we've investigated, there is more to the story.
Product Name: Deadbeat Super Affiliate
Product Website:  deadbeatsuperaffiliate.com
Product Cost: $17 plus upsells.
Product Owner: Dan Brock
Ranking: Not Recommended
What is Deadbeat Super Affiliate?
Originally launched in 2010, Deadbeat Super Affiliate was once the bestselling product on ClickBank. The revised version was relaunched five years later as an exclusive training program designed to teach you the best way to earn a lucrative income through affiliate marketing.
Meet Dan Brock.
While watching the 10-minute sales video, I was often chuckling to myself. Dan Brock, who is the speaker in the video, was walking around his house in a checkered bathrobe and floppy socks as he was explaining how easy it is to make over $10,000 a month with his program.
In fact, according to the sales video, Dan claims that you can sleepwalk your way into making your first $3,000 a month, and then sit back and watch as you start passively earning $11,000 a month a month after that.
Making this kind of money sounds pretty cool, right? But how many hours a day would you have work to generate this type of impressive income?
Can You Believe It?
To earn thousands of dollars a day from this program, Dan does a great job of making you believe that you'll only have to work a couple of hours a day since he has already done most of the work for you.
Never Seen Before Training, NOT!
From the goodness of his heart, he will provide you with his secret methods that will help you earn as much money as he does. The supposedly never-seen-before training will allow you to successfully launch a few websites, obtain high rankings by search engines, and become a leader in the affiliate marketing industry.
Not only was I surprised by the production and quality of the video, but I was also amazed by its content. From just a quick glance, it does seem like the course is a good value since you'll receive a lot of information for such an affordable price.
What is Deadbeat Super Affiliate?
For only $17, your hard-earned money will buy you an impressive total of 23 videos. That's over five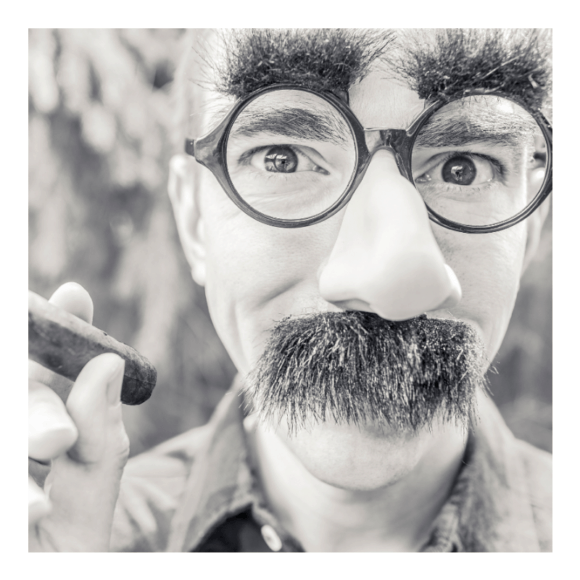 hours of material! There is also the opportunity to purchase two upsells for $47 and $97.
Some of the topics of the videos include "Advance Link Building," "The 60 Second Competition Check," "Choosing A Market," "Uploading Your First Video," and much more!
Contrary to similar products like Easy Insta Profits, Deadbeat Super Affiliate provides videos with useful topics, except some of the training is dated. Link building isn't that helpful now and could harm a website's ranking in the search engines.
All of the videos come with a handy transcript so that you can read along while watching or use the written text for later reference.
Outsourcing?
I also appreciated that Dan strongly encourages his participants to outsource certain tasks to avoid feeling overwhelmed. These key tasks may include voice overlays for videos, article writing, and the production of videos. This is good advice but isn't practical for a newbie who isn't making money.
Forum Support.
Whenever you take an online course, personal support is extremely important. Deadbeat uses a forum to support its members. Dan is active in the forum too.
Misleading.
The biggest complaint that I have about this course is the extremely misleading sales video. Let's get real, folks. No one sleepwalks into earning $3,000 a month as the website promises.
Faked Income Statements?
Throughout the sales video, Dan emphasizes that earning over $10,000 a month is quite simple even if you hardly use your computer for many weeks. He even shows you unverifiable income statements and copies of checks from Deadbeat Super Affiliate, Inc. to make you believe that his system works. It's easy to fake income statements. Income statements in a sales video mean nothing.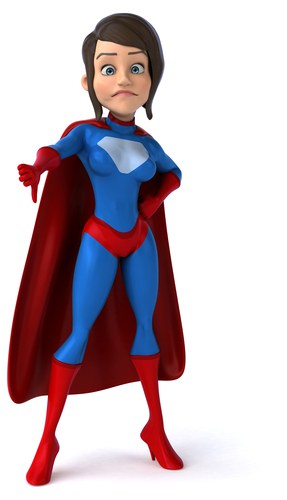 Not Typical Results!
But the interesting thing is that the website's disclaimer states that the income examples that Dan provides are not typical results for the average person. As a result, he emphasizes that he does not guarantee you'll earn a single penny with his system. So, the bottom line is that Dan contradicts himself. Not a good sign.
I'm going to let you in on a little secret: Accumulating a massive income with affiliate marketing takes hard work and determination. Contrary to what many so-called gurus would like you to believe, it usually takes time before the money begins to roll in.
Upsells.
Along with the sales video's outrageous promises, I'm also not a fan of the program's upsells.
In my opinion, if you must buy upsells to get the full benefit of the training, the training incomplete. Too often, upsells are just a way to squeeze more money out of you. It's exploitive.
Is Deadbeat Super Affiliate a Scam?
While the course isn't technically a scam, I still don't recommend it. Because the program contains some dated information and only teaches one approach to affiliate marketing, the course doesn't offer a viable way to make money.
Before you give up your hard-earned cash, remember that there is so much more to affiliate marketing than what the course is letting on. I would think twice before purchasing a course where many important elements are missing.
The Last Word on Deadbeat Super Affiliate.
Dan has a unique and entertaining promotion style, but it's a bit misleading. While I'm convinced that anyone who can write an email and surf the internet can succeed with affiliate marketing if they get the right training and support, it will still take time and effort to make a full-time income.
My guess is when Deadbeat first launched in 2010, its methods and strategies were more relevant and profitable. The relaunch in 2015 may have updated the original training, but a lot has happened in the past three years. Online, information goes bad faster than fresh fruit.
In my opinion, Deadbeat Super Affiliate is a relic of the past. There are more tools and strategies available now.
How to Master Affiliate Marketing.
The foundation of Affiliate Marketing is simple, find people who have a problem and then present them with the solution in the form of a product or service.
Affiliate Marketing is not about talking people into buying your product. It's about finding the people who need your product.
In other words, marketing is about helping people.
The internet is an infinite goldmine of people with problems and products that solve those problems. As an affiliate marketer, companies reward you for helping people. There are countless ways to do this.
Once you understand the basics of Affiliate Marketing, you will always be able to make money online. It's an amazing feeling to know you can always make money from home. Essentially, you become financially bombproof.
If you want to learn how to succeed as an Affiliate Marketer, I recommend you enroll in the Free starter training of the Online Entrepreneur Certification Course.
If you found this article helpful or have experience with Deadbeat Super Affiliate, please leave a comment below.