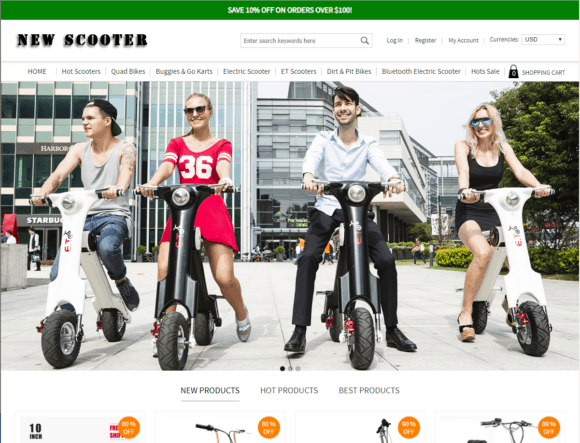 BuyNewScooter.com is a new and suspicious website that appears to be based in China, a country known for online scams.
ScamAdviser.com states BuyNewScooter.com is a new website based in a High Risk Country.
Whois reveals that the domain registration for BuyNewScooter.com is indeed in China.
Complaint.
Also, ScamAvenger.com has received a complaint about BuyNewScooter.com.
"buynewscooter.com, They never answer after I pay."
A close inspection of the BuyNewScooter.com website reveals it may have been written by a non-English speaker.
Usually scam websites like this one are new and use Facebook ads to drive traffic to the site with promises of special prices. If you found BuyNewScooter.com because of an ad or an unknown person recommended it to you on social media, it's all just part of the scam.
BuyNewScooter.com is probably a scam website.
If you have experience with BuyNewScooter.com, please leave a comment below.