There probably isn't a single home-based business that is best for everyone, but there is one that is easy to start, affordable to maintain, and offers unlimited earning potential.  If you are sick of working for someone else and never having enough money, what I am about to reveal may be your ticket to a better life.
Best Home Based Business.
I've been an internet marketer for nearly 9 years and, by far, the best home-based business in my experience is affiliate marketing. You can get started for free and get all the training you need, plus maintain your business, for about $50 a month. The downside of affiliate marketing is it can take months to learn the skills and put them into practice.
If you need to make money right now, this business might not be for you and I suggest you read this article about legitimate work at home jobs. However, if you have an entrepreneurial spirit and want your own business with unlimited income, keep reading.
Affiliate Marketing Defined.
The process of selling stuff online as an affiliate is called affiliate marketing. Typically, an affiliate marketer promotes a product and offers a link to where it can be purchased. With every purchase made through the link, the affiliate earns a commission. This buying process can repeat dozens, hundreds and thousands of times a day.
A Global Market Place.
To the affiliate marketer, the internet is a global marketplace where billions of people shop each day. It's a source of infinite wealth and the affiliate marketer has the skills to tap into it.
Myths and Misinformation.
First, I want to address the myths and misinformation about affiliate marketing. It is indeed true that you can earn a phenomenal income as an affiliate marketer, but if you're just starting out, don't expect to make a lot of money quickly.
You won't be making 6 figures in 90 days like some scams promise. That's not realistic. If you work at it, you can get rich as an affiliate marketer, many people have. You just won't get rich overnight.
The internet is not a lottery, and it is not your personal ATM. There is no secret sauce or magic software that will pour money into your bank account. The people who claim you can make big money fast on the internet are trying to sell you something.
Focus on Learning the Skills.
When you begin as an affiliate marketer, you will need to learn new skills. Learning these skills is essential. It is this set of skills that make you money and free you from financial worry. Once you know these skills, you will always be able to make money online.
In a moment, I'll show you where to get the training, but for now, I want to emphasize the importance of learning the skills.
Too often, people starting out as affiliate marketers focus on the money and push themselves to make a lot of money quickly. This attitude is self-destructive and will only lead to unnecessary stress and frustration. It is impossible to make enough money fast enough, so why not relax and focus on learning? The money comes after you learn the skills.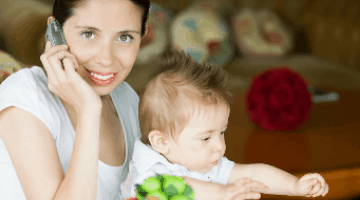 In addition to making money, other amazing things happen once you learn affiliate marketing. Your confidence will soar. Not only will you make money, but you will never again have to deal with a boss. Plus, if you lost everything, you have the skills to quickly build it back again. You become financially bombproof.
Where to begin.
There are countless ways to make money as an affiliate marketer. It's important to start with a solid foundation and build from there.
For someone without any marketing experience, I recommend that they start with an authority website or blog. An authority website or blog is one the search engines trust and rank highly. The search engine's trust and high-ranking results in a lot of visitors coming to the site. The more people visit a site, the more valuable the site becomes and the more money it can make.
It costs very little to create an authority blog, but it does take time, effort and a lot of content. Building a site to authority status can take months.
What Good is Newborn Baby?
Your new website is like a newborn baby. It's needy, and it's a liability. At first, it won't make money. At first, it will cost money.
I'm reminded of a phrase attributed to Benjamin Franklin. According to AmericanHeritage.com, in 1783, Franklin was in Paris when the first hot air balloon carried a man aloft. Referring to the balloon, someone in the crowd asked, "What good is it?" Franklin replied, "What good is a newborn baby?"
Just as babies grow up to be productive adults, your website will grow up to be productive too, if you keep nurturing it. At first, however, it will cost you. It doesn't cost much, but you will need to pay for hosting, support and continued training. This will cost about $50 a month.
You'll also need a domain name which usually costs about $15 a year.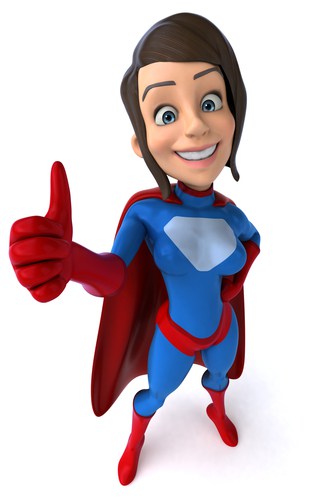 Build a Solid Foundation.
For many marketers, an authority website or blog is all they want to do. However, the skills learned in building a profitable website have many other valuable applications.
With your skill set, you can build websites and sell them. You can also earn $50 to $100 an hour building websites for local businesses, promoting these businesses on social media and helping them rank high in the search engines.
You may also want to learn pay per click advertising. This is an advanced skill with a steep learning curve, but once you have it, you can earn $4 for every $1 you spend on advertising. It's like making money on demand.
Where to Learn.
The biggest dilemma for an aspiring affiliate marketer is where to learn the skills they need. Most offers promising to teach internet marketing skills are useless or worse. They're scams.
You cannot learn these skills from an eBook or a single course. Affiliate marketing is too complex and too dynamic to be taught in one course or book. The internet changes by the minute.
There is only one place I recommend for learning affiliate marketing. It starts with the Online Entrepreneur Certification Course. The first 10 lessons are completely free and teach the basics. Use this free training to determine if this is what you want to do and if you want to continue learning.
During the free training, you'll be given the opportunity to upgrade to a paid level. The paid level includes everything you need to build an online empire except a domain name.
You Ticket to a Better Life…
Affiliate marketing can free you from the 9 to 5 grind and save you from financial uncertainty, but there is a price. The price is commitment.
Building an authority website is not difficult. It's certainly easier than dragging yourself to a dead-end job each day, however, like any business, an affiliate marking business takes work. It doesn't happen by itself. You must make it happen.
Every business has its frustrations and disappointments. The difference with affiliate marketing is the rewards are phenomenal, not just monetary rewards, but abundant free time as well.
If you want to make money online, I invite you to consider affiliate marketing. It's an easy and affordable business to get into, and as your skills improve, so will your income.
The place to start is the FREE Starter Level of the Online Entrepreneur Certification Course. Enrollment is free and includes free training, support and one-on-one mentoring. No credit card needed.
To learn more about the FREE Starter Level of the Online Entrepreneur Certification Course, Click Here.
If you found this article helpful, or have experience to share, please leave a comment below. Thank you!