Ameriplan presents itself as a pioneer in discounted medical programs. In this Ameriplan review, I reveal that Ameriplan is a Multi-level marketing company that promotes membership in plans they claim will save money on health and dental services. Ameriplan's greatest focus is promoting its so-called Business Opportunity.
Is Ameriplan a Legitimate Work at Home Company? Ameriplan is an MLM company. However, research shows that most Ameriplan Benefit Consultants spend more money on their business than they earn in commissions.
For reasons I will explain, I do not recommend the Ameriplan Business Opportunity.
Ameriplan.
This Ameriplan review takes a close look at the Ameriplan Business Opportunity with the intention of helping you decide if it is right for you. In this article, I show why Ameriplan is not a good work from home opportunity.

When you are considering a business opportunity, it is essential that you do your own "due diligence." Due diligence means the process of objectively analyzing a prospective investment, business or opportunity.
The biggest challenge with conducting reasonable due diligence on an opportunity like Ameriplan is finding the information you need. How open and transparent a company is or isn't reveals a lot about the company's integrity and your prospects of success.
Read Why Affiliate Marketing is Better than MLM
A company that offers a genuine opportunity will give you all the information you need to make an informed decision.
When a company does not have a genuine opportunity and is only trying to get your money, they hide the information you need. Instead of objective information, an exploitive company will attempt to manipulate your emotions with false promises of success.
Ameriplan hides the information you need to make an informed decision about their opportunity and instead feeds you false promises, claiming to be "one of the nation's finest home-based business models." It isn't.
If Ameriplan were indeed one of the nations finest home-based business models, I would expect them to prove it with solid numbers. They don't.
Because Ameriplan hides the information you need, I suspect their opportunity is not an opportunity at all.
In a moment, I'll show you why Ameriplan has everything to gain if they can talk you into "buying" their opportunity, while you have everything to lose.
Ameriplan Benefit Consultants.
When you enroll in the Ameriplan Business Opportunity and pay the annual fee, you become a Benefit Consultant.
The title Benefit Consultant is misleading. When you join the Ameriplan Business Opportunity, you become a commission salesperson. You are not a consultant, and you are not in business for yourself. Ameriplan can terminate your contract with the company anytime it wants for any reason.
How Much Do Benefit Consultants Earn?
Ameriplan has been in business since 1992. They know exactly how much their Benefit Consultants earn in commissions, but they do not publish this information. The average earned commissions are essential information for performing due diligence on the Ameriplan business opportunity.
Ameriplan Hides the Facts.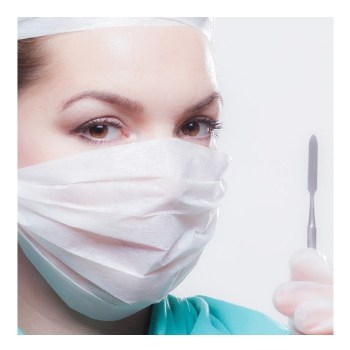 Why doesn't Ameriplan tell us how much their Benefit Consultants earn on average? We can only guess they don't tell us because it would make Ameriplan look bad and if we knew, we wouldn't enroll as a Benefit Consultant.
The truth about Ameriplan must be pretty bad. Most MLMs I've written about publish an earning disclosure on their website even when it is apparent that less than 1% of their distributors make money.
The Industry Average is Dismal.
In fact, on average, throughout the MLM industry, less than 1% of distributors earn more than they spend on their business. That's a dismal figure and shows you have a far greater chance of losing money as an Ameriplan Benefit Consultant than making money.
Because Ameriplan hides how much their average Benefit Consultant earns, I think it is safe to assume that on average less than 1% of their Benefit Consultants earn more than they spend on their business. In other words, there is a 99% chance you will lose money if you become an Ameriplan Benefit Consultant.

Your Odds Are Better in Vegas.
As I mentioned earlier, because Ameriplan does not provide an earning disclosure, we must assume their Benefit Consultants average earnings are no better than the averages of the MLM industry. We get that information from the Federal Trade Commission's website and the research of Dr. Jon Taylor.
Dr. Taylor research included analysis of 300 MLM companies, including the largest MLM companies in the United States. His study was the most extensive ever conducted of the MLM industry and included Ameriplan USA!
Taylor determined that less than 1% of people who try the MLM opportunity earn more than they spend. And, that most of the people who earn money through MLM were either the founder of the company or high-ranking distributors who were there when the company started.
Lost Money and Damaged Relationships.
Overwhelmingly, many people who try MLM opportunities lose money, many lose a lot of money and some damage careers and personal relationships.
Not a single MLM Taylor studied, including Ameriplan USA, offered a legitimate opportunity.
Let that sink in, because before you can make money with Ameriplan, you must Pay to Play.
Pay to Play.
It costs $30 a year to be an Ameriplan Benefit Consultant. In other words, you must pay Ameriplan for the privilege of making money for the company. Doesn't that strike you as odd?
Can you imagine having to pay your boss $30 a year for the privilege of working for him? If that isn't illegal, it should be.
Paying a company for the privilege of selling their products is a lousy way to try to make money.
Thousands of companies will eagerly pay YOU to sell their products. Why pay Ameriplan when you are making them money with every sell?
If you buy what Ameriplan is selling and become a Benefit Consultant, you will spend a minimum of about $139 to get started plus $39.95 a month to continue. You could pay as much as $768 to get started depending on the starter package you choose to purchase.
I doubt you will earn this money back.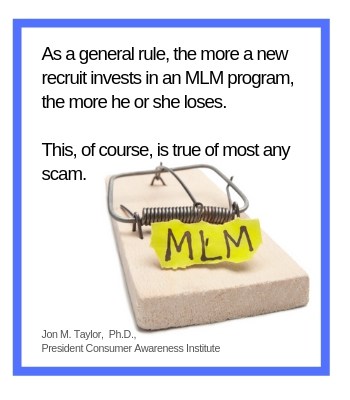 Ameriplan Sells a Dream.
Ameriplan sells the dream of working for yourself and making money from home. That dream is an illusion for most people.
Charging for an "opportunity" is a typical MLM strategy and makes no sense at all.
The real product Ameriplan is selling is not discounts on healthcare services. The real Ameriplan product is the opportunity.
When you join Ameriplan as a Benefit Consultant, you are locking yourself into being a customer. You are an Ameriplan customer first and foremost.
Ask yourself, would you purchase the Ameriplan packages if you knew you would never make money with the opportunity?
The truth is, you probably will not make money with the Ameriplan opportunity. My guess is you will spend more on membership fees and starter packs than you will earn. If this weren't true, Ameriplan would publish information to prove it wasn't. Instead, they hide that information.
Non-Refundable Registration Fees.
Ameriplan has sneaky registration fees for both Membership Plans and the Business Opportunity. All of these fees are non-refundable.
When a prospective customer applies for the Dental Plan which costs $24.95 a month, they also pay a $20 non-refundable fee.
The Deluxe Plan requires a $30 non-refundable fee.
And the Business Opportunity also requires a $30 non-refundable fee.
There is no logical explanation on the Ameriplan website for these fees. We're left to conclude that the purpose of these fees is to get more money out of you.
Pay to Play All Over Again.
As a Benefit Consultant, you don't have to buy the Ameriplan products, but you cannot earn commission until you either buy or sell one Deluxe Plus plan (Cost $39.95). That's pay to play all over again.
Upfront Costs.
Most MLMs have a sneaky way of getting more money out of your in the beginning. Ameriplan is no exception.
If you enroll as a Benefit Consultant, you'll be encouraged to buy starter packages that range in price from $139 to $699. The starter packages include pre-purchased membership packages which you then apparently resell for a profit, plus marketing and recruiting materials.
It is important to note that the marketing materials in the packages are digital. You'll have to pay to get them printed which will add additional expenses to your business before you earn a dime.
In other words, Ameriplan expects you to sink a lot of money into their so-call opportunity before you know if you'll make money. Historically, the more an MLM distributor pays up front, the more they lose.
I suspect the reason Ameriplan has starter packages is to get as much money out of you before you realize the so-called opportunity is bogus.
What is Ameriplan?
It would be easy to assume Ameriplan is health insurance. It's not, although Ameriplan seems to capitalize on this confusion. Ameriplan offers a membership that they claim can help people save money on health services such as medical, dental, vision, prescriptions, chiropractic and prescriptions.
However, there is no conclusive information on the Ameriplan website about how much their members save. I suspect that once you factor in the cost of Ameriplan membership, most members lose money. I suspect a lot of people drop out of the plans. Again, I could not find any information on the Ameriplan website about customer retention. We can only assume it's not good.
Not Insurance.
Ameriplan is not health insurance, nor does it replace insurance. At best, Ameriplan is like having a discount coupon for some health services.
There is no information on the Ameriplan websites to indicate how much money their members save if any. This information should also be available to help us perform thorough due diligence.
Because Ameriplan withholds this information, we have no way of knowing if there is a market for their products or if members are receiving anything of value.
Assume the Worse.
Again, we can only assume the worse because that information is not available. If knowing how much members saved and how long members stayed in the program would help sell the Ameriplan business opportunity they would be sure we knew about it.
However, instead, they hide that information. That fact is revealing too.
Ameriplan Products.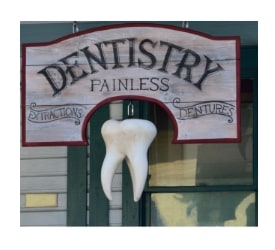 Ameriplan does not have physical products. When you enroll as a Benefit Consultant, you pay a $30 annual registration fee and can then sell the Ameriplan plans.
The Ameriplan plans are said to offer discounts for specific health care related services. There are two Ameriplan plans to choose from, Dental Plus and Deluxe Plus.
Dental Plus costs $24.95 per month, per household and is said to offer savings on Dental, Prescription, Hearing and Chiropractic services.
Deluxe Plus costs $39.95 per month, per household. It combines Dental Plus plan with the MED Plus plan and other non-medical discounts. It also includes Hospital Advocacy and Ancillary Care.
Hospital Advocacy will assign a bill negotiator to try to reduce your medical bills. When your medical bill is over $1,500, a bill negotiator will work to lower what you owe.
Ancillary Care offers discounts on specific ancillary services such as lab services and LASIK surgery.
Hidden Fees.
One of the supposed benefits of the Deluxe Plus plan is the ability to call a medical professional 24/7 through the AmeriPlan TeleMedicine phone line. This benefit will cost you an additional $25 each time you use it.
Difficult to Cancel.
I mentioned earlier that the Benefit Consultant annual registration fee is non-refundable.
When you or a prospect purchases one of the Ameriplan benefit packages, refunds are only available within the first 72 in some states.
You can only get a refund when you cancel in writing. That means you need to get a letter to the Ameriplan headquarters in Plano, Texas within 72 hours. That would be difficult for most people. Phone cancelations are not accepted.
Ameriplan Complaints and Lawsuits
A brief online search reveals Ameriplan complaints and lawsuits. Below are some notable ones. Keep in mind these complaints and lawsuits indicate how Ameriplan might treat you if you become a Benefit Consultant.
Attorney Stephen Foster represented former AmeriPlan Benefit Consultants who Ameriplan refused to pay their earned commissions. (stephenfosterlaw.com)
The State of Montana prosecuted Ameriplan as a pyramid scheme because it sold plans in Montana where there are no medical providers. AmeriPlan paid nearly a quarter of a million dollars to settle that lawsuit.
A Dallas Court ruled 2010 against AmeriPlan and awarded a former Benefit Consultant $5.5 million for wrongful termination. Former Ameriplan Benefit Consultant Anthony Anderson had invested nine years of his life and built a substantial sales organization that earned a respectable recurring income until AmeriPlan terminated his contract and stole his residual earnings.
The fact that AmeriPlan stole the residuals of one of their most successful Benefit Consultants tells you all you need to know about Ameriplan. If they would steal from Mr. Anderson, they will steal from you.
A Business Within a Business.
When you join the Ameriplan business opportunity and become a Benefit Consultant, you are a contractual commission salesperson. Sales can be challenging and usually requires a high-energy, thick skin, excellent social skills, and an outgoing personality.
When you build a downline in Ameriplan, you are building a business within a business. The money, energy and time you pour into building your downline are building the Ameriplan business.
As has been demonstrated, Ameriplan can take everything you built away from you. Sure, you can sue, and maybe you'll win, but that can be a long, slow, painful and expensive process.
Bleak Outlook.
Analysis of the Ameriplan business opportunity is not nearly as encouraging as the Ameriplan website. Like nearly every MLM in North America, there is very little chance you will make money as an Ameriplan Benefit Consultant and substantial evidence to suggest you will lose money.
MLM is a Flawed Business Model.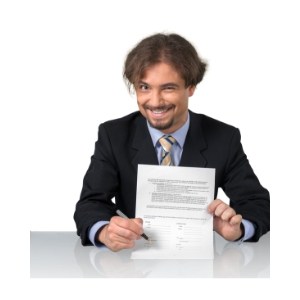 MLM is a flawed business model that robs from the sales force and rewards the few at the top. The MLM industry began in the 1940s and matured through the 1960s, long before the arrival of the internet. It's a relic of the past that does more harm than good.
MLM is a grossly inefficient system of delivering goods and services that over complicates the selling process and adds unnecessary expense to products and services. In most cases, an MLM company is a thinly concealed product-based pyramid scheme as defined by Dr. Jon Taylor. In my opinion, this is true of Ameriplan too.
How to Make Money with Ameriplan. Based on my analysis of Ameriplan and the MLM industry, I'm convinced the only way to make substantial money with Ameriplan is to have access to a lot of people you can influence.
Then, as a minimum, you must be able to convince them the Ameriplan Dental Plan and Delux Plan will save them money when, in fact, it is doubtful they will save more than they spend for the plans. And, you must build a large downline by convincing many people to become Ameriplan Benefit Consultants when you know they probably will only lose money.
And you must have the energy and the mental fortitude to do this repeatedly, month after month for years. Even then, the odds of losing are greater than winning. Plus, Ameriplan has a history of terminating their most successful Benefit Consultants and stealing their residuals.
Is Ameriplan a Good Company to Work For? Most of Ameriplan Benefit Consultants never earn more than they spend on their business based on the research of Dr. Jon Taylor.
Dr. Taylor's research is available on the Federal Trade Commission's website. You can read it here. It's a large study which included Ameriplan USA.
Related Articles:
Why Affiliate Marketing is Better than MLM
How to Evaluate an MLM Company
If you found this article helpful or if you would like to share your experience with Ameriplan, please leave a comment below. Thank you.