James Scholes promises you can create a 6-figure business with automated streams of income using his "beginner friendly" Evergreen Wealth Formula. Not so fast. Naturally, there is more to the story. Follow me to see the Devil in the Details.
Product: Wealth Evergreen Formula
Website: EvergreenWealthFormula.com
Owner: James Scholes
Price: $197 (No Refunds)
Opinion: Not Recommended
What Is the Evergreen Wealth Formula?
James Scholes, the creator of Evergreen Wealth Formula promotes his product with the promise you can "setup automated traffic streams in minutes." Scholes also claims you can "…Easily scale up into a Fully automated 6 Figure Business in just 90 days." This claim suggests that Evergreen Wealth Formula is a set and forget kind of traffic method. It's not.
Scholes assures us that with the Evergreen Wealth Formula you will "…never worry about traffic again." And that his formula is "Beginner Friendly." It did not find this to be true.
Is the Evergreen Wealth Formula a Scam?

Some reviewers claim Evergreen Wealth Formula is a scam. It's not. I purchased the course and found nothing in it that would suggest it is a scam. However, there is no refund policy. If you buy it, it's yours.
While many of James Scholes claims are quite bold, they are within the realm of truth, if the truth is stretched far enough.
What Is the Evergreen Wealth Formula, Really?
Evergreen Wealth Formula is a membership site that teaches several traffic methods and gives you access to James Scholes, a veteran internet marketer. While one traffic method is controversial and may be the reason some reviews claim Evergreen Wealth Formula is a scam, the other methods are well established and proven to work.
Still, there is a lot Scholes doesn't say in his sales letter, which I feel you should know.
Creating a 6-figure business with Evergreen Wealth Formula within 90 days IS possible, but highly unlikely unless you are already an accomplished marketer and have many of the pieces already in place.
The primary marketing method Scholes teaches is not beginner friendly and I do not recommend it for beginners. A basic understanding of WordPress and Facebook are essential to make the core traffic method successful.
There's a Lot of Good.
There's a lot of good in the Evergreen Wealth Formula. The training teaches several traffic methods. These methods include YouTube, solo ads, banner ads, and, the core method, auto-posting to Facebook groups via fake Facebook accounts.
Because James Scholes responds quickly to email questions, you can learn a lot, if you are committed to making his methods work.
The Core Traffic Method is Flawed.
The core traffic method taught in Evergreen Wealth Formula is dependent on fake Facebook accounts.
Facebook is continually improving its algorithm to spot and shut down fake accounts. The loophole Evergreen Wealth Formula exploits in Facebook with this method is rapidly closing.
To make the most of fake Facebook accounts, Evergreen Wealth Formula uses auto-posting software to post to Facebook groups. However, Facebook now requires an application and approval process for auto-posting, making it much more difficult to succeed with fake accounts.
If you do manage to fool Facebook with a fake account. You never know when they will discover your fake account and shut it down. If you use the core strategy taught by Evergreen Wealth Formula, Facebook can delete weeks, months and years of your work in an instant. That's no way to build an online business.
Warning!
If you try some of the methods taught by James Scholes in Evergreen Wealth Formula, you might get your Facebook ad account flagged.
While the training in Evergreen Profit Formula does not teach anything specifically about Facebook ads, some methods taught in Evergreen Profit Formula are black hat and may trigger Facebook's algorithm to flag your ad account.
In my opinion, having a Facebook ad account in good standing is more valuable than trying to trick Facebook with fake accounts.
Not Quite Free Traffic.
The core traffic method taught in the Evergreen Wealth Formula is not paid traffic, but it's not free either. It requires special auto-posting software which costs about $19 a month. This special software needs either a dedicated computer that runs 24/7, or it must be hosted with a Virtual Private Server. A VPS costs about $10 a month.
You may also need proxies and a captcha service.
Because of the recurring cost of using the Evergreen Wealth Formula core strategy and the ever-present threat of Facebook shutting down your accounts erasing your work, I feel it would be better to simply use Facebook ads.
Not Quite Automated!
In the sales letter, James Scholes claims that Evergreen Wealth Formula is fully automated. The core traffic method is not automated. Once you set it up, you must check on it throughout the day to be sure Facebook hasn't closed your fake account.
Scholes teaches a strategy for discovering if Facebook suspects your account is fake before it's shut down, but it requires a lot of diligence throughout the day. In my opinion, this need for constant vigilance defeats the purpose of an "automated stream of income."
A Bit Disorganized.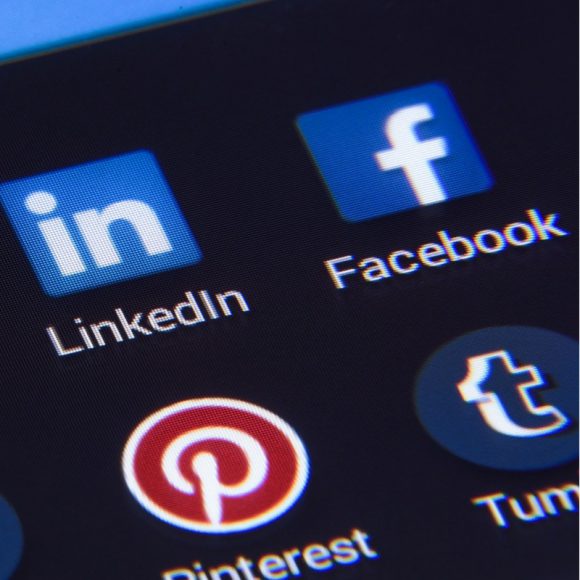 The foundation of the Evergreen Wealth Formula is solid. However, updates are in the comments below the training video. This means after you view a training video, you must then read through the comments to find out if there are any changes to the training in the video and what these changes are.
Some training modules have over a hundred comments and several changes. Reading through many comments streams I discovered there were countless changes. By the time I got to the bottom of the comments, I was thoroughly confused.
Who Would Benefit Most?
The people who might benefit the most from the Evergreen Wealth Formula are people who had their Facebook advertising accounts shut down by Facebook and want to strike back at the FB monster.
However, in no way would I recommend Evergreen Wealth Formula for beginners.
The Last Word.
The core training in Evergreen Wealth Formula 2.0 is near the end of its life. A few years ago, fake Facebook accounts and auto-posting software worked, but Facebook wised up. Now, Facebook is waging an all-out war on fake accounts.
Each day, it is becoming increasingly difficult to fool Facebook. The problem with a black hat method, like the core method taught in Evergreen Wealth Formula, is it's temporary at best.
Loopholes get closed. Building an online business based on a loophole is like building your house on sand. It might work short term, but long term, it's a disaster. You never know when the ground will fall out from under you.
Instead of learning how you might temporarily outsmart Facebook, why not learn genuine internet marketing skills that follow the industry's best practices? It's a lot easier and you'll sleep better at night. That's important.
A Better Way.
If you want an online business that will replace a job and that has the potential to earn more each year, you'll need to learn real internet marketing skills. It's not difficult and it's not expensive. In fact, it's very affordable. You can start for FREE.
The place to start is the Online Entrepreneur Certification Course. It includes everything you need to get started, including websites and one-on-one mentoring.
If you found this article helpful or have experience with Evergreen Wealth Formula, please leave a comment below.