Will Automated Income Sites generate a $1000 for you within the first 24 hours of joining their program and keep making $1000 every day? Marc Harrison says it will. However, there's more to the story. Follow me to see the Devil in the details.
Product Name: Automated Income Sites
Product Website:  automatedincomesites.com
Product Cost: $97 plus upsells.
Product Owner: Marc Harrison
Ranking: Not Recommended
What Is Automated Income Sites?
If someone told you that you could make over $1,000 per a day within the first 24-72 hours after joining a program, would you believe him?
According to Marc Harrison, who is the guy in the Automated Incomes Sites sales video, earning this kind of incredible money is extremely easy, even if you can hardly open an email. Since he has already done all of the work for you, all you have to do is activate your account as soon as you fork out $97.
Just Imagine…
Marc spends the first part of the sales video calming trying to convince you how simple and easy it is to earn a $1000 a day with his system. He also wants you to imagine how your life will change when you're earning that kind of money. In other words, he looks you right in the eye and sets the hook.
Despite providing little information about what you're actually getting for $97, Marc instills trust with the viewers by claiming that he has made roughly $2.88 million online over the past couple of years.
Sounds pretty impressive, right? But wait, there's more! Because his never-seen-before system is automated, you can earn an amazing income too in the tune of $30,000 a month by only working thirty minutes a day.
Because there's supposedly a limited number of positions available, Marc wants you to sign up ASAP, so you don't miss out on his once-in-a-lifetime opportunity. This ploy is dubious and artificial.
Automated Income Sites is NOT an opportunity, and unfortunately, Marc will take your money any time you want to give it to him.
What Is Automated Income Sites, REALLY?
Not so fast, my friend! Don't fork over your hard-earned money before reading my thoughts about this misleading product!
After watching the sales video, does the information presented sound too good to be true? There's no need to think too hard. The reason why Automated Income Sites sounds too good to be true is simply because it is.
Misleading Sales Page.
The Automated Income Sites sales page is extremely misleading. The system that is marketed toward unsuspecting men and women are just trying to find a legitimate way to make money online.
The owner of the program, Marc Harrison, strives to trick people into purchasing a hosting plan with a company known as Host for Free.
97 Bucks.
If you foolishly believe his outrageous claims in the sales video, you'll be taken to Step 2. After submitting your email, Step 2 involves listening to another sales video that prompts you to buy the product for $97 from ClickBetter.
Although the refund process with ClickBetter is fairly simple, I'm concerned about the legitimacy of this website since it's known for housing many scam products. Let's take this as a sign to leave the product alone!
If you do decide to purchase the product, Marc does a good job of trying to convince the viewers that his team does everything for you once a niche has been chosen. In fact, within minutes of joining, he claims that your "automated" income site is ready to make you money.
Even if you do get a website up and running really quickly like the sales video claims, it takes time for the site to become profitable. While you will have a website and hosting, you'll also need training to ensure that your website generates traffic. To get traffic to your website, you need to create interesting and relevant content. Does this sound like an overnight process? I think not!
30 Minutes a Day, NOT!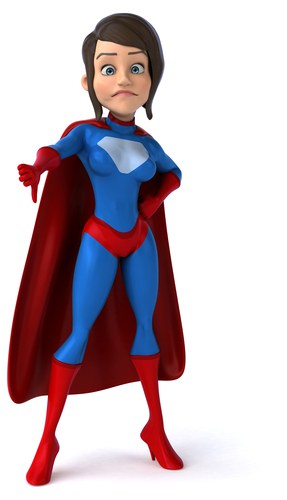 That's why the program immediately sounded fishy when the sales video claims that you will only have to work thirty minutes a day. As far as I'm concerned, you'll have to work a lot longer than thirty minutes a day to generate traffic to your website!
Unrealistic Claims.
Along with making unrealistic claims, another problem that I have with the program is the annoying up-sells. As soon as you pay $97 for the product, you'll be hit with a bunch of up-sells to help you generate money even faster than the 24 to 72-hour time frame already promised. I would avoid these offers like the plague. Believe me, spending a couple of hundred dollars on up-sells is not going to help make you rich overnight.
The Federal Trade Commission routinely investigates schemes that appear to be very similar to Automated Income Sites.
Nothing But Bad News.
If you want my opinion, Automated Income Sites is nothing but bad news; therefore, I don't recommend it. The product is extremely misleading and only exists to make money off of unsuspecting people who are new to earning an income online.
In my experience, making legit money online is not a quick and easy process. So don't believe the hype in the sales video.
I would be extremely suspicious of the common sales tactics the video uses to get you to purchase the product without really knowing what you're getting for your money. When the sales video claims there are only limited slots left, just moving! Just remember that no matter how before people have already paid for the product, Marc will still gladly take your money.
The bottom line is that the program is just another get-rich-quick scheme that shouldn't be trusted. I can assure you that it's unlikely that you'll earn any money with the program. Automated Income Sites is just a waste of money.
It Ain't Easy.
Regardless of what Marc and the actors on the Automated Income Sites video promise, it's not easy to make a $1000 a day. And, while it is possible to automate much of an online business, it still takes skills to build such a business and to keep it running profitably.
If you have never made money online, you have a lot to learn, but you won't learn it from the likes of Marc Harrison or the legion of online charlatans like him.
If You Want to Make a $1000 a Day…
If you want to make a $1000 a day, think long term. If you earned more than a thousand a day, you'd earn $365,000 a year. That's a big number.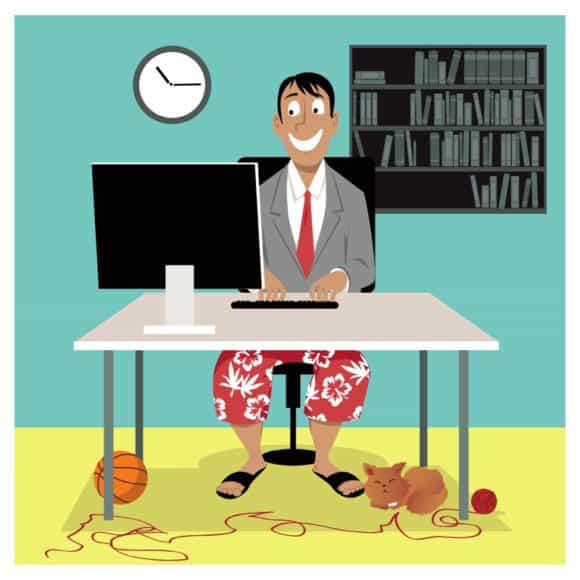 Most people invest their entire life in a career that never earns that kind of money. If they would invest a few years into learning the proper skills, they could earn that much and more as affiliate marketers.
And yes, much of affiliate marketing can be automated to make money 24/7, but first you must learn the basic skills and build an online business.
Commit to Your Success.
Another thing, people who earn $1000 a day, and more, did not start out earning that much. At first, they didn't earn anything, but they kept at it until some money trickled in, then they nurtured the trickle for months and years until their online business grew into a monster money-making machine.
Making $1000 a day takes proper training and support, plus patience and commitment for the long haul. I can show you where to get the proper training and support, but you must find the patience and commitment within yourself.
And Stay the Course.
If you want to discover the right way to make money online and you're prepared to go the distance, I encourage you to enroll in the FREE starter portion of the Online Entrepreneur Certification Course.
It's totally free to get started. You don't need a credit card, and no one will ask you for money. The FREE training will teach you the basics and establish the foundation of a money-making online business. Also, you'll meet a community of online business people eager to help you succeed online.
To Learn More, Go Here.
If you found this article helpful or have experience with Automated Incomes Sites, please leave a comment.