Can you make money selling instant coffee laced with magic mushroom powder? Jay Noland, founder of Success by Health says you can, but I have my doubts. In this article, I show you why.
Company Name: Success by Health
Website: successbyhealth.com
Products: Specialty teas and coffees, plus nutritional supplements.
Owner: Success By Media LLC, CEO Jay Noland
Opinion: Not Recommended.
A Success by Health Review
Success by Health is Multi-level Marketing company. It's the latest brainchild of Jay Noland, a veteran of Multi-level marketing in general and specifically experienced in the niche of Ganoderma coffee. More on Ganoderma coffee in a moment.

Noland was a co-founder of the MLM company Organo Gold which also promoted Ganoderma coffee. After leaving Organo Gold, Noland founded SereniGy, yet another company promoting Ganoderma coffee.
Is Success by Health a Scam?
In my opinion, it is. Specifically, it is a product-based pyramid scheme. To take as much money from people as possible, some MLMs combine the powerful emotional allure of making money with the equally powerful emotional allure of magical health products.
Success by Health combines MLM with magical Ganoderma coffee, a powerful one-two punch that will ultimately prove profitable for only a few.
To learn more about MLM, read "The Heartbreak of MLM" and "Is MLM a Scam?"
What is Ganoderma Coffee?
Ganoderma coffee is instant coffee mixed with a powdered extract from Ganoderma Lucidum, a hard, red mushroom that grows on maple stumps. It's been used in traditional Chinese medicine but is unproven in western medicine.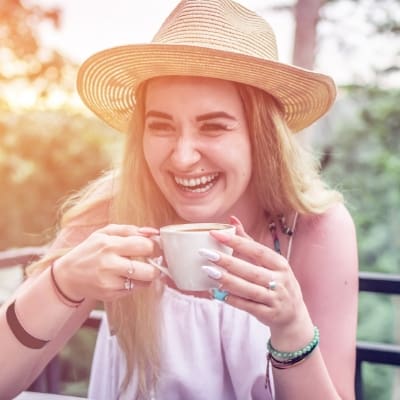 Marketers promoting Ganoderma coffee claim the beverage has several health benefits, including weight loss, immunity booster, energizer, enhanced memory, better stamina, lower cholesterol, lower inflammation, stress reliever, reverse aging, circulation stimulate and rich in antioxidants.
None of these claims are proven. Also, the herbal and dietary supplement industry is unregulated. At this point, all we can say for sure is these are marketing claims made by people trying to profit from the popularity of Ganoderma Lucidum.
Mostly Instant Coffee.
While science may one day prove Ganoderma Lucidum has health-boosting properties, so far it hasn't. Ganoderma Lucidum is not a magic mushroom and Ganoderma coffee is nothing special. It's mostly instant coffee.
The Cost.
If you want the possible benefits of Ganoderma Lucidum it is more cost effective to buy Ganoderma Lucidum capsules on Amazon. You can get 100 for about $13.
You can just as easily pop a Ganoderma Lucidum capsule that costs you pennies and chase it with the beverage of your choice. It'd be much cheaper, and you'd know what you're getting. But I digress.
Meanwhile, back at Success by Health…
The Success by Health Ganoderma Coffee, "MycoCafe Gourmet Black Coffee," sales for $20 on their website. There are 30 servings in the $20 package which works out to 67 cents per serving.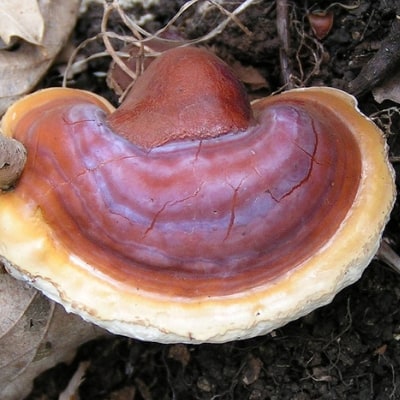 We don't know how much Ganoderma is in the coffee. It doesn't say on the package and I could not find a statement anywhere online about the amount of Ganoderma in "MycoCafe Gourmet Black Coffee." So, you don't know what you're getting other than instant coffee.
It's revealing to compare the price of "MycoCafe Gourmet Black Coffee," with other Ganoderma coffees available online.
I found several sources that sold Ganoderma coffee for about 50 cents a serving. So, the Success by Health Ganoderma Coffee is surprisingly competitively priced for an MLM product. However, this may be misleading, because things get very expensive very quickly if you join Success by Health as an affiliate.
Affiliates.
Like every MLM, Success by Health promotes a business opportunity. That is the focus of Success by Health, because the opportunity is a huge money maker for Noland. However, it's not an opportunity for you to make money. It's an opportunity for you to spend money.
It costs $49 to join the Success by Health affiliate program. When you become an affiliate with Success by Health, you get a cloned website and marketing material, but no products.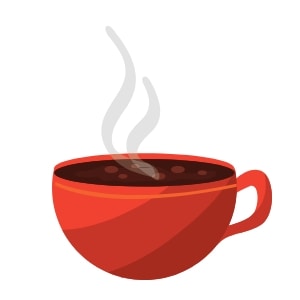 MLM appears to be the only industry that charges people for the privilege of making money for the company. This practice is stupid and it's predatory. Thousands of companies will gladly let you sell their products and they won't charge you for the privilege.
As an entry-level affiliate, you can sell the products retail, but you can't build a sales team or earn over-ride commissions on people you recruit.
The Compensation Plan.
No doubt, if you join Success by Health as an affiliate, you will be encouraged to recruit people into the business.
The Success by Health Compensation Plan shows some amazing numbers that would get anyone excited about recruiting. Every MLM company lives and dies by recruitment, Success by Health is no different. Here's where it gets ugly.
Pay to Play.
When you join Success by Health as an affiliate, you can only make money by selling the products. If you want to earn override commissions on the people you recruit into the business, you must "qualify" by purchasing an "Accelerator Pack."
There are two Accelerator Packs, SBH Affiliate Accelerator Pack, which costs $500, and SBH Affiliate Super Accelerator Pack, which costs $1995. Each pack is a boatload of product.
When you purchase the Accelerator Pack you can then earn override commission on your downline for five levels deep. When you purchase the Super Accelerator Pack you can earn commission on your downline for six levels deep.
If you don't buy the expensive packs, you can't earn override commissions. You also must purchase a minimum of product each month on auto-ship. In other words, if you don't pay, you can't play.
A Product-Based Pyramid Scheme.
These Accelerator Packs are nothing more than a clever way to force you to spend a bunch of money up front.
Forcing you to buy a large amount of product and also forcing you to commit to monthly auto-ship is typical behavior of a product-based pyramid scheme. Read "Is MLM a Scam?" to see the details of a product-based pyramid scheme.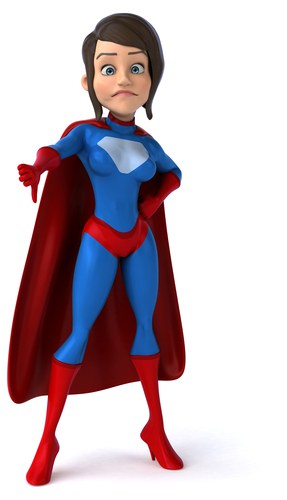 A Big Mistake.
Success by Health is very seductive. They promote an interesting product and they tie it to several growing marketing trends to create the belief that you can make a lot of money with them.
Then, once they have you excited about the chance to make a lot of money, they sell you their business opportunity for a large chunk of change. If they got you excited enough, you might even charge the full $1995 to your credit card.
Big mistake, because statistically, it is highly unlikely you will ever make money with Success by Health. The more money you spend at first, the more money you must make before you break even.
According to the research of Jon Taylor, 99% of the people who try MLM lose money. Taylor, who once ranked high in a popular MLM, coined the term "product-based pyramid scheme" to describe MLM.
Taylor's research is posted on the Federal Trade Commission website and shows that most people lose money with MLM. The odds are, if you join Success by Health, you will too.
A Better Option.
If you want to sell Ganoderma Lucidum, you'd have much better odds of success if you became an affiliate of Amazon and sold their Ganoderma Lucidum products. Like thousands of other companies who are eager to work with affiliates, Amazon doesn't charge you for the privilege of making them money.
Of course, once you learn affiliate marketing, you can sell just about anything you want. There's no end to it. The internet is a big place. It's getting bigger by the minute.
The cost to try affiliate marketing is much less than the cost of joining Success by Health. You can get started for free if you sign up for the FREE Starter Level of the Online Entrepreneur Certification Course.
In the training, you'll see how to build a profitable affiliate marketing business on a shoestring, plus you'll meet other marketers who are ready to help you.
To learn more, Go Here.
If you found this article helpful or have experience with Success by Health, please leave a comment below.