Earn Money Online without Investment!
(Includes Free Website Builder, Free Keyword Tool & my personal help)
The Not-So-Secret Secret Formula.
Build a website, attract visitors, get paid.

Website + Visitors = $
The Danger of this Method.
It's no secret that time is money. If you can't spend money to make money, you will have to spent time. Making money online without an investment takes time.
It takes time for the search engines to find your website and rank the content. And it takes time for the search engines to trust your website. How much time? Who knows? The search engines move in mysterious ways.
Here's the danger. While you're waiting for the search engines to rank your site, gurus across the internet are promising you can make fast easy money if you just buy their scams. Don't fall for the hype.
All the false promises of fast easy money will only lead you astray.
Remember, slow and steady wins the race.
This approach works. It doesn't cost a lot of money and it doesn't require a guru. The trick is to give the search engines what they want. If you give the search engines what they want, all the power and goodness of Google, Bing, and Yahoo works for you!
If you have a question, please comment below. I usually respond within a few hours.
Click Here to Get your FREE Starter Membership Now. I'll help you every step of the way.
I'm here for you,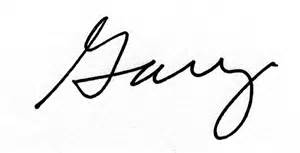 Why You Should Avoid Online Surveys, Micro-tasks & Freelancing.
Apparently, when people first search for ways to make money online without an investment, they go to survey sites. Big mistake!
Most, if not all, survey sites are scams. At best they are a total waste of time and pay only chump change for hours of work. By far, most people who try online surveys never get paid at all. I have a full article on survey scams you can read here.
Many micro-tasks sites are scams too. The best ones only pay pennies and the work is horribly boring. You can spend a day doing micro-tasks and only earn pocket change. If you try to do it two days in a row, you will probably lose your mind.
Some freelance sites like Freelancer and BlogMutt are legitimate and it's possible to eventually earn decent money with them. However, t first, it can be a struggle because you'll get the worse clients. The best clients go to the veteran writers. You'll have to work your way up to the better writing gigs. It can take a year or more to get the better gigs.
I don't recommend freelance writing because in the time it takes to establish yourself on freelance websites, you can have your own online business that pays a lot more. When you write content for your own online business it keeps earning money day after day and year after year. When you write for a client, you get paid once and then you have to find another client and start over.